"Look for the helpers" - Mister Rogers
2 tags
5 tags
8 tags
December Featured Charity: Foundation Escalera
Congrats to Team Living Philanthropic for raising $610 with mustaches for Movember!  Now for December's Featured Charity, one of my personal favorites, Foundation Escalera! I've been a big fan of an organization called Foundation Escalera, one of their programs involves expeditions to the neediest villages in Mexico to build schools as a way to combat poverty through access to...
8 tags
Featured Charity: Movember
If you haven't noticed yet, the featured charity for November is MOVEMBER. What is Movember? During November each year, Movember is responsible for the sprouting of moustaches on thousands of men's faces, in the US and around the world. With their Mo's, these men raise vital awareness and funds for men's health issues, specifically prostate and testicular cancer initiatives. ...
3 tags
World Suicide Prevention Day
twloha: Today is World Suicide Prevention Day, and during September 9 – 15, TWLOHA is participating in National Suicide Prevention Week. We asked you to join us by answering some key questions in our NSPW survey. These are questions we believe can guide the conversation about suicide and depression—not only this week, but year-round. For each day of NSPW, we'll be sharing a new question and some...
9 tags
"Every great dream begins with a dreamer. Always remember, you have within you..."
– Harriet Tubman
7 tags
Give Blood, Save a Life
The Blood Supply is at its lowest level in 15 Years and summer is a slow time for blood donations, which makes it important to give blood and potential save a life.  Here are some upcoming Blood Drives in the Chicago-land Area.  August 08, 2012 12:00 PM - 4:00 PM 909 Davis Street-NAI Hiffman 909 Davis St Evanston, IL 60201 Donation Types: Blood August 10, 20121:30 PM - 6:30 PM Chicago Old...
5 tags
Featured Charity for August: Chicago Red Cross
AUGUST 2012 Living Philanthropic Featured Charity   My friend John Wilson is donating his birthday to the RED CROSS CHICAGO,  he hates needles and will be donating blood on this birthday August 8th. He will also be throwing a party on August 11th to raise money for the Red Cross Chicago and Living Philanthropic will be partnering with John to hopefully raise more.  On a side note, anyone who...
11 tags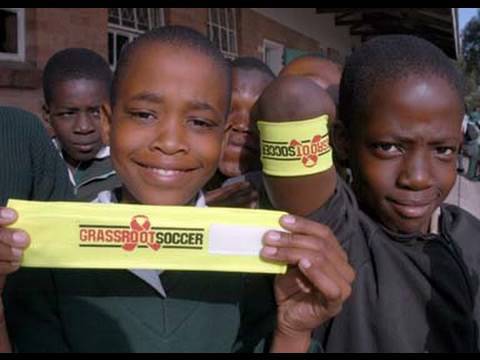 8 tags
Featured Charity for July: Grassroot Soccer
The featured charity for July 2012 is Grassroot Soccer, join the Living Philanthropic team on Crowdrise and make you $1 a day pledge for July and help the youth of Africa live HIV-free lives.  "Grassroot Soccer's work is a refreshing and highly promising effort that can help turn the tide against HIV. Soccer is like a universal language…Grassroot Soccer thus reaches large numbers of young...
6 tags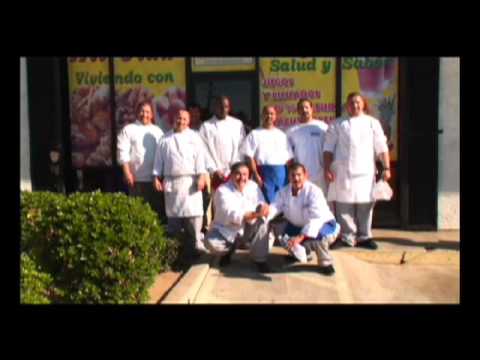 6 tags
Education vs. Incarceration
by jasonkillinger.  // ]]]]]]> // ]]]]>]]> (see also: Homeboy Industries)  (give also: http://crowdrise.com/lp-homeboy)
8 tags
Featured Charity for June: Homeboy Industries
"Homeboy Industries is the living example of our mission statement, "nothing stops a bullet like a job." Started as a jobs program offering alternatives to gang violence in one of the toughest neighborhoods in Los Angeles, Homeboy Industries assists at-risk, recently released, and formerly gang involved youth to become contributing members of their communities through a variety of...
5 tags
Want to appear on an episode of LP TV?
There is nothing GOOD on TV. At least not yet, Living Philanthropic wants to launch a new web series highlighting the joys of giving back through volunteerism.  The goal is to produce 12 socially good episodes highlighting a different non-profit organization each week as the host interacts and volunteers with the organization and helps to tell their story. We have the idea and we only need one...
4 tags
Featured Charity : Waterkeeper Alliance
Access to clean water is a natural basic human right. I am glad that organizations like Waterkeeper Alliance and many others are out there working to keep our natural resources clean and protected. Today wraps up Living Philanthropic's featured charity for May and we've raised $337 for Waterkeeper this month.  If you would like to join the team, please...
5 tags
Question of the Day
What was the name of the last organization you donated to or volunteered with? 
6 tags
3rd Loan on Kiva goes to... →
My Kiva loan was just re-paid for the 2nd time. Time to re-lend to another great project! 
6 tags
"The most important part of donate is DO."
– Living Philanthropic #Giveeveryday
4 tags
6 tags
10 tags
Let's win $25K for Waterkeeper!
Living Philanthropic's featured charity for May is the Waterkeeper Alliance. Waterkeeper Alliance helps communities stand up for clean water and believe that clean water is a basic human right for everyone.  To celebrate Earth Day, Groupon is giving $25K to the green charity that raises the most funds on Crowdrise. I would love to be able to get this needed support for Waterkeeper. If you...
12 tags
826CHI update & a martian jellyfish!
Thanks to a donation from Ticketmaster, we've raised $2,040 for 826CHI, Living Philanthropic's Featured Charity for April. I truly admire the work that they do to make reading and writing fun for kids. If you would like to help 826CHI do more excellent work, consider joining the team and pledging your support: http://www.crowdrise.com/LP-826CHI And now story time courtesy of the 2nd...
5 tags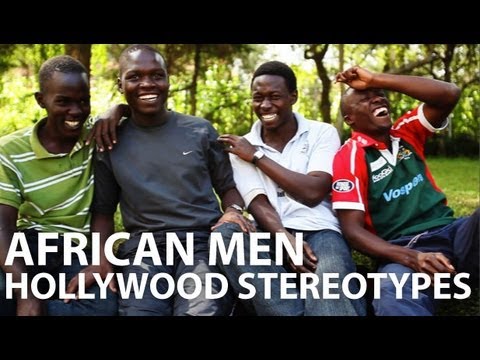 6 tags
"This post is a wishing well. Close your eyes, make a wish, and reblog."
– Living Philanthropic
8 tags
"When you near the end of your life, will you look back and be proud that you..."
8 tags
5 tags
Who wants to go to prom with me? @826chi →
The 826CHI annual fundraiser will take place at the Stan Mansion, one of many places that exist in two places, on a street very close to the Logan Square blue line L stop and on the web. To thwart any possible confusion, the event will take place at this address: 2408 North Kedzie, Chicago, IL 60647, not this address: http://www.stanmansion.com. They encourage folks to dress in second-hand formal...
8 tags
4 tags
"There are so many people out there who will tell you that you can't. What you've..."
– Layne Beachley
11 tags
Vote for Living Philanthropic TV
Vote for Living Philanthropic to receive a $2,500 grant to produce a web series about giving back. The Idea The Living Philanthropic Project: a new web series highlighting the joys of giving back through volunteerism. The goal is to produce 12 episodes highlighting a different non-profit organization each week as the host interacts with the organization and tells their story. The Specifics The...
10 tags
7 tags
"We are programmed for compassion, heroism, and love."
– #giveeveryday #quote #beahero #love #touch
9 tags
8 tags
8 tags
Who will be #3,500?
Do you LIKE Living Philanthropic? Then, you should check out Living Philanthropic on Facebook! http://facebook.com/LivingPhilanthropic  Currently, sitting at 3,499 Likes, who will be number 3,500?  Living Philanthropic celebrates 2 years on April 1st, join LP  in celebrating by sharing the facebook page and help get Living Philanthropic to 5K likes.  
7 tags
Bottom Line's Annual Get In, Graduate and Go Far...
If you are in the Boston area, please consider attending Bottom Line's Annual Get In, Graduate and Go Far Dinner.  The annual Get In, Graduate, and Go Far Dinner has become one of the most inspiring nights on the Bottom Line calendar. A combination of incredible student stories and compelling speeches from community leaders make this a can't-miss event. The Dinner also features live...
12 tags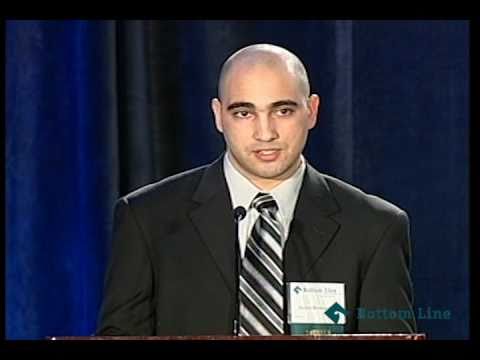 3 tags
9 tags
11 tags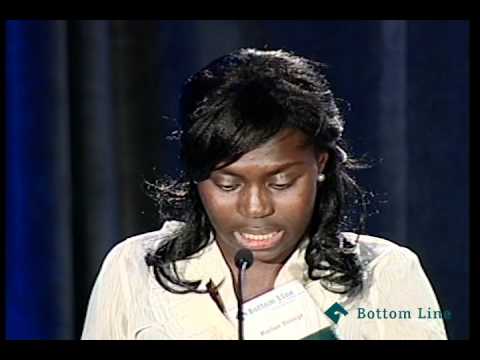 23 tags
Living Philanthropic: Give Anything, But Up!
As Year 2 of Living Philanthropic winds down over the next 11 days, I wanted to give a little update. In year 1, we banded together to raise $20K for 365+ charities. In year 2, we teamed up to raise another $32K for charity. Our total combined impact for the past 2 years of Living Philanthropic is $52,496! That's an amazing number, but I want to say we are not done quite yet. My personal...
8 tags
"You are Powerful. You can Change the World."
– Living Philanthropic #giveeveryday
16 tags
13 tags